BrushKnob: Speed Up Your Creation Workflow
External control device for Photoshop tools (or compatible applications).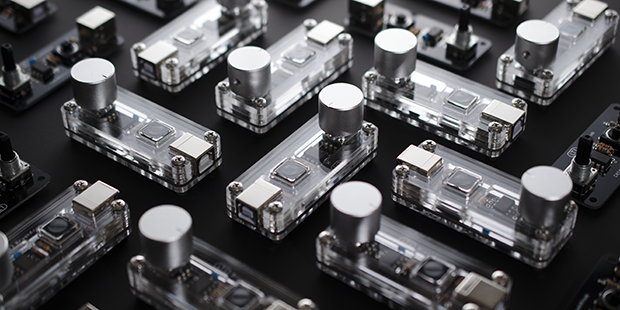 The concept behind BrushKnob
My name is Wataru Kami. I am currently working as a concept artist at a production company in Tokyo, Japan. I am also a creator in the broader sense when I go home to my keyboard and soldering iron.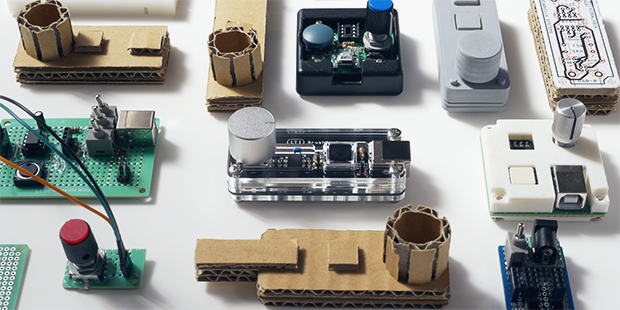 About a year ago, I started to sketch in between my breaks at work, then testing these prototypes on real jobs which later led to the completion of this device: BrushKnob.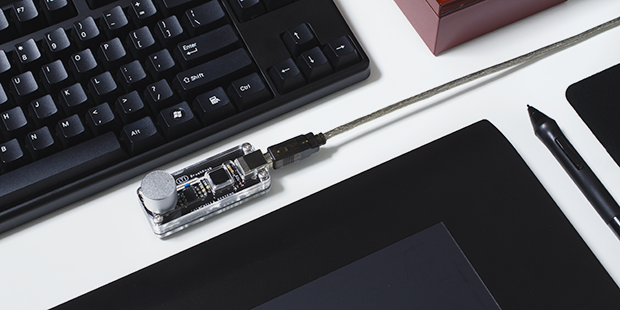 BrushKnob is a very simple control device that allows the user to intuitively operate Photoshop tools. There are only 2 functions: a) the knob controls the brush size, and b) the switch allows you to switch between the brush and the eraser tools.
Typical keyboard signals are used in the transmission with the computer so you will not need to install a special, separate driver. All you need to do is to connect the cable to your computer and the device will work.
The computer recognizes BrushKnob as an extra keyboard. When you turn the knob or press the button, the system interprets the signals as keyboard shortcuts. BrushKnob can therefore be used with any application (not just Photoshop) as long as the same keyboard shortcuts are assigned.
Of course if you so wish for it, you can change the keyboard shortcut settings on the application side. It is possible to use BrushKnob in various ways.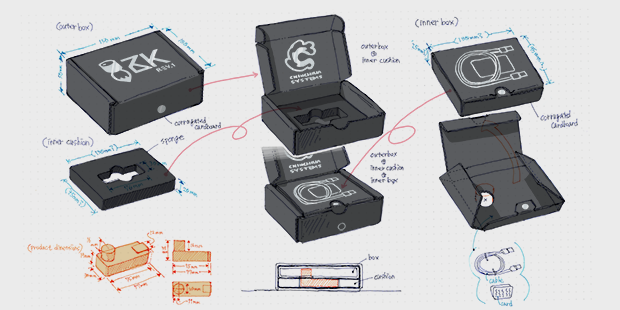 I am very confident that artists and creators throughout the world will find this prototype a useful and nifty tool to have. It is my dream for BrushKnob to eventually be bundled in a proper package and delivered to people around the world.

Features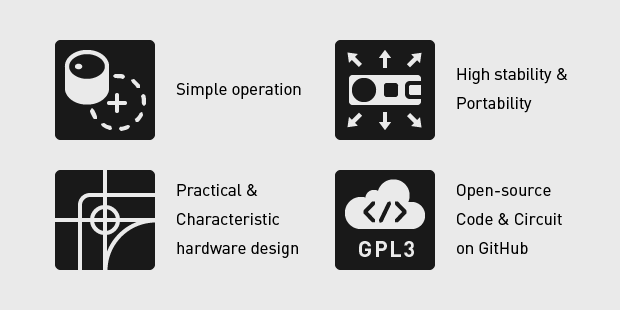 BrushKnob not only has a GPLv3 license. It has through-holes at the bottom of the body enabling easy access to all pins of the ATtiny85 micro controller.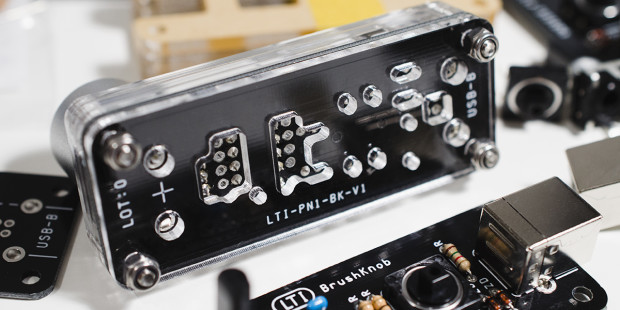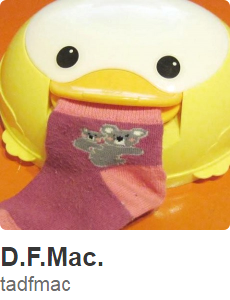 D.F.Mac. who is also making the devices using AVR has made MIDI library called VUSBMidiAttiny compatible with BrushKnob!
As such, you can customize BrushKnob easily, if you have knowledge of AVR or Arduino!

Featured on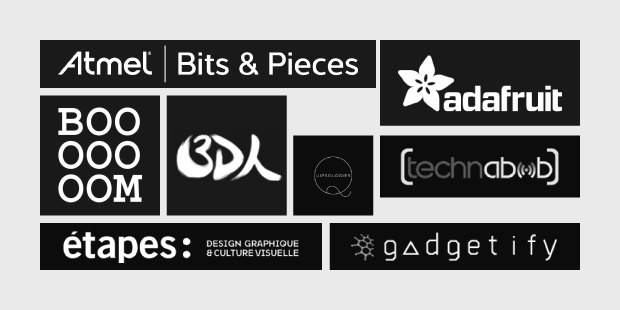 Technical data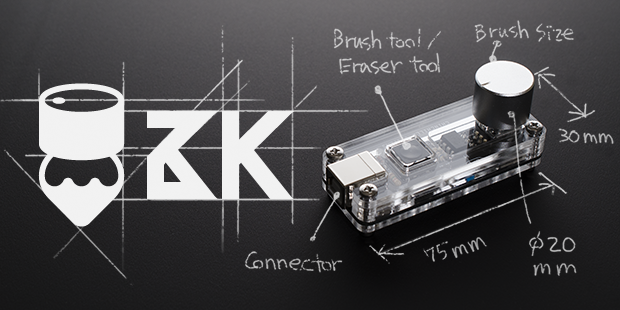 HID US Keyboard (USB1.0)
Knob: '[' ']'
Switch: 'b' 'e'
Knob: Aluminium
Case: Acryl
Bolt & Nut: Stainless steel
Connector: Stainless steel
Knob: ⌀20mm
Length: 75mm
Width: 30mm
Height: 35mm
* BrushKnob's behavior is dependent on the computer's keyboard settings. "BrushKnob Standard" is programmed to function correctly on computers connected to English keyboards.
* BrushKnobの挙動はPCのキーボード設定に依存します。英語キーボードが接続されているPCでは「BrushKnob Standard」を、日本語キーボードが接続されているPCで使用する場合は「BrushKnob JP Ver.」を選んでください。また、OSの言語設定自体には影響されません。(たとえば、日本語キーボードが接続された環境の多くでは、「BrushKnob Standard」をつなげた場合、'[' ではなく '@' が入力されます。)

Funding Plan & Timeline
While I plan to modify and improve BrushKnob's design based on mass production numbers, most of the usable operations are already completed at this time. I really hope that many people will support my product!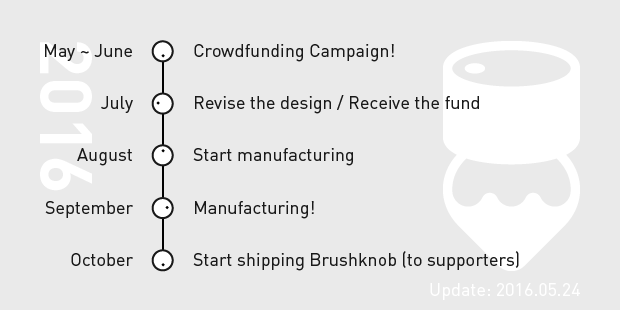 If I manage to raise enough fund, I would also like to include printed logo stickers with BrushKnob too. Long live stickers!

Risks & Challenges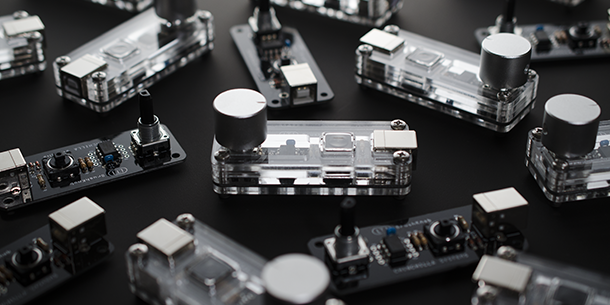 Although BrushKnob is a very simple prototype, I will need to overcome many, extremely complicated processes in order to have it mass produced and delivered to every one. I am a professional designer and prudent in my planning. This is not likely to change in the future. Nevertheless, I know that I am new to this and supporters of myself and my product will undoubtedly have to face some risks. Therefore I would like to express my deepest gratitude and thanks in advance to every one who decides to support me. I promise to do my best. Please help by purchasing BrushKnob!

Other Ways You Can Help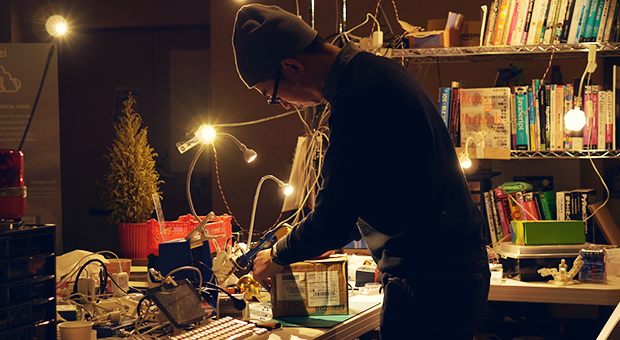 For those whose hardware/software is not compatible with my device, please feel free to visit my website. I will be very happy if anyone is interested in the anime, games, or even individual works listed there!
Last but not least, please introduce BrushKnob to your friends if you think they might be interested in it. Thank you.
Wataru Kami